New Fashion Trend About Birthstone Stackable Rings
Stackable rings act as a representation of special people as well as special periods in a person's life. You may be looking for a way to commemorate a significant period, something you want to have with you at all times, such as the birth of your baby, an anniversary, or even simply to remember someone you love dearly. Birthstone stackable rings give you the ability to keep all these occasions at heart and to carry them with you wherever you go.
What you need to Know about Stackable rings
Birthstone stacking rings, in the simplest of terms, stack on top of each other to create a perfect set. Depending on your preference, you can get birthstone rings that are cut to fit any variety of requirements. It is, however, important to note that certain stones have a specific type of cutting procedure, which is why you need an expert to ensure the right fit.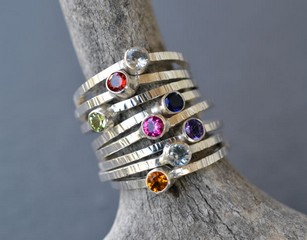 The size of the birthstones also significantly influences how efficiently they fit together when stacked. If you want anything larger than about 5mm, you will have to settle for slightly larger spaces in between the rings. It takes some work to create the perfect fit, so you will need to settle for 5mm or less to get just the right stack with little to no space in between.
Also note that shaping stones in oval or octagons does create the illusion of length, but if you want a shape that appears large, then it's best to go with squares. This does have its limitations however, as many professionals will offer the square cut in 4mm or a maximum of 5mm.
Why Consider Birthstone Rings?
For the most part, many people believe that rings, as a type of jewelry, don't just accentuate your outfit, it also acts as a kind of indication of loyalty to what it represents. Promise rings, wedding bands are all examples of the importance of rings, and what they represent.
Further down, there is an age-old theory that birthstone stacking rings have the power to keep the people they represent safe. For example, if you have one for each of your family members, then you are subconsciously keeping them safe by wearing their birthstones. This one is a bit far-fetched though, so we'll stick to the actual science of it.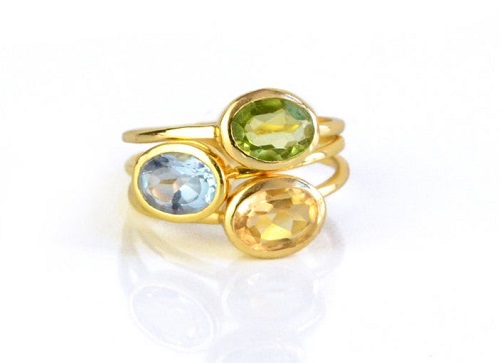 Birthstone rings are far from your garden variety rings. They are constructed from a variety of precious stones that glimmer and create a kind of beauty effect that is hard to match. The idea of stacking them together creates the illusion that you are wearing this breathtaking piece rather than just a ring, and they complement just about anything you wear with them.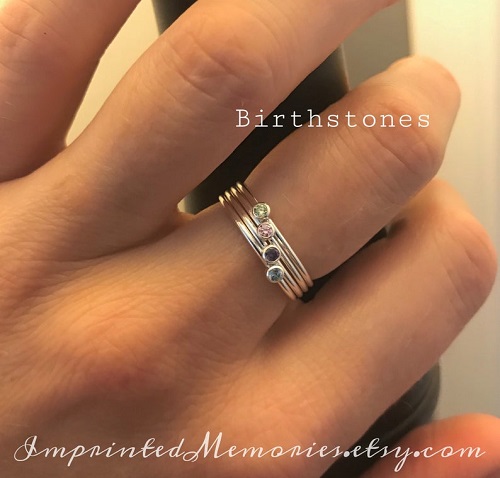 Lastly, each month has an accompanying precious stone, which means that each cog in the stackable ring set creates a different connotation and has a different meaning. You have, for example, sapphire for September, amethyst for February, pearl for June, as well as other magnificent designs for other months of the year.
Bottom Line
Birthstone stacking rings are a new and great way to celebrate the people you love. With the endless choices and beautiful designs, you can have each ring on your stack represent every special event, and look good while at it.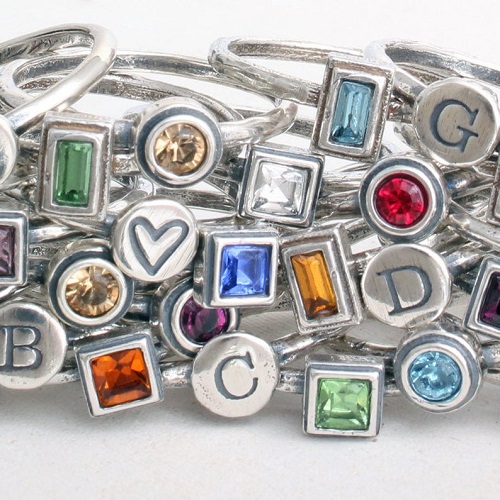 Tags :
Rings