Things You Need In Your Wardrobe for a Man
The key to dressing well is a refined, versatile wardrobe and ideally, that is what comprises of men's fashion. Style varies, so this post aims to bring to your attention the gems hidden amongst the rocks! It is therefore not an authoritative men's wardrobe essentials guide for what you must have to be considered as a stylish guy.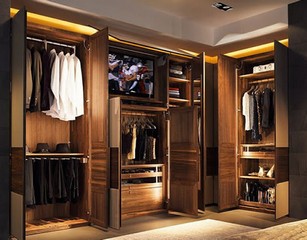 Pants
There are a lot of options in men's fashion when it comes to pants from denim pant to khakis. While buying mens trousers online, it is important to buy pants which are best for your body type and to ensure that they fit. Avoid boot cut jeans because sincerely speaking, they are hardly stylish.
Khakis are perfect for dressier occasions or for business casual attire.
Collared dress and casual shirts
These are essentials that a man ought to have in his wardrobe. Dress shirts are more formal and made to be worn under a jacket. A dress shirt normally has no more than one pocket. It won't have epaulets or any other decorative features. It'll normally be in a solid color or a stripe or check.
On the other hand, men's slim fit casual shirts come in a wide range of styles and patterns.

Non-collared casual shirts
These include t-shirts and Henley's. While buying them, it is important to ensure that they aren't baggy and fit your body type. Don't also wear graphic t-shirts which are considered to be a young man's style. Therefore, go for plain t-shirts.
Jackets
The spectrum of outerwear is considerably sizeable but I wouldn't be doing justice to these sweet ones if I were to overlook them. Men's casual jackets too come in a variety styles and include a bomber, denim trucker, field jacket etc. with each complementing a distinct attire.
Footwear
This is the one category that cannot be skimped out on. There are tons of options with each shoe depending on how much dressed up you will be an you can always buy shoes online or from an offline vendor.

If you don't dress up much, a casual loafer is a great option. Having a pair of sneakers to would do you a world of good especially if you want to switch up from your loafers once in a while.
If you don't dress up much, a casual loafer is going to make do. If you wear a suit sometimes to work or when gracing formal occasions, you want a dress shoe that's going to work with your suits and classic formal shoes should be your go to.
And finally, accessories
As a man there's need to have signature accessories. Things like watches, sunglasses, chains, wallets, bags, perfumes, caps, rings and belts will complement you as a man. Don't also forget the role that perfume and deodorant play in enabling you to smell great and fresh all day long. Invest in a great perfume and let it do all the talking for you. Most men tend to shy away from accessories but the world is evolving and this is a key part of fashion in today's world.
Rosegal, fashion that never goes out of style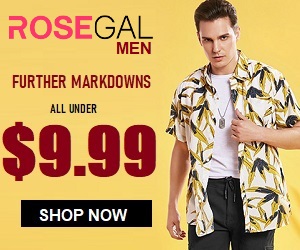 Rosegal creates intimate fusion of endless possibilities that vintage and modern apparel has to offer today. Rosegal offers both styles of clothing, shoes and accessories to capture the fashion taste of Men and Women. Visit Rosegal.com page for new arrivals and discount promotions offered only at the online page.
Tags :
Rosegal